Just for fun I tried this guided meditation tonight. I thought it was going to be for connecting to future incarnations, but it's actually designed to take you 20 years into the future of your current life, which took me a bit by surprise, but I decided to run with it.
The meditation invites you, after some preliminary relaxation and transitional imagery to get you out of the current moment and into the visualization, to "find yourself" outside of what will be your home in 20 years. I was pleased but not exactly surprised to find a small but pleasant little home in a wooded area of California, possibly around San Luis Obispo or Scott's Valley.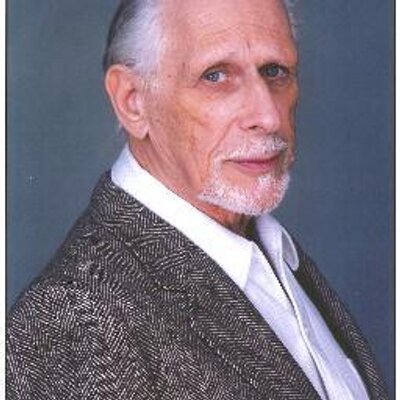 I knocked on the door and rang the doorbell and 68-year-old future me came to the door. I was no longer overweight, although a practiced eye could tell that I once had been (in that same way you can tell when looking at someone like Alton Brown that they were once heavier than they are now). My hair was thinner and white, and I still had the goatee, looking a bit like my brother and a bit like Jack Donner did in
Cool Air
. I also, I noted with some amusement, still sported the blue tropical shirts. :)
Future me was clearly taking life easy, although he told me he was still drawing furry art and comics and still writing. I asked him what was the most notable thing he could remember from the past 20 years, and he said, "The coaching, definitely the coaching." When I asked if there was anything I should be mindful of, he said, "Nah, not really. Things are a little rough where you are right now, but you'll work it out okay, it'll be fine. Really, it'll be great. Things are greener now, everybody's is a lot kinder, you'll see."
After discussing a few more items I'd rather not blab all over the internet ;P I asked if he had anything he wanted to tell me, and he said, "Yeah, actually. Thanks. Thanks for the work you're doing, and for the work you're going to do. I know you're interested in your other incarnations, and that's cool, but this life is a lot more than just the transition between the Beatnik and the Sporty Gal. This life is great, it's amazing really, and you're going to love it, even with how hard it was in the beginning."
As the meditation was coming to an end, I offered, "Hug?" and he said, "Duh, of course." It was nice to actually receive one of those massive lion hugs I've heard so much about. ;) I said, "I love ya, dude," and he said, "Hey, I love you too man." And off I went.
So, not what I was expecting when I started, but nice all the same.
-The Gneech